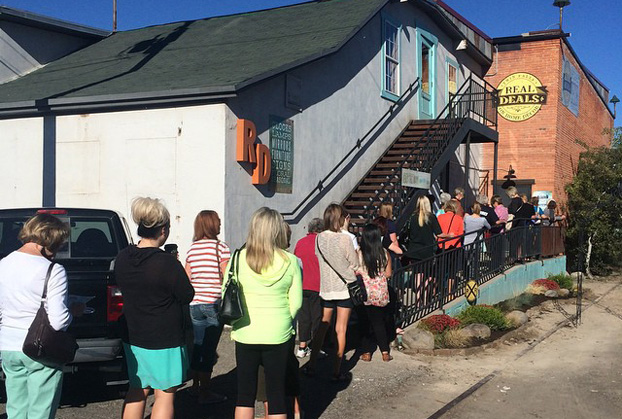 WHAT'S UNIQUE?
What is unique about a Real Deals Franchise?
Because each Real Deals is a destination shopping location, we know that each day we are open needs to be a new and fresh discovery. A special event complete with a vast selection of current and new products that are priced so low that our fans never consider going elsewhere for a better price.
The great products and prices don't mean much without the secret sauce – something we call "The Experience" (that's code for ridiculously good customer service). It's the ability to make our fans feel like they belong, to create an environment where our fans can feel at home while shopping for their home and closet.
We have the products, prices and systems – do you have what it takes to finish making your own franchise store something special?
Real Deals is an opportunity you don't want to miss. Not everyone gets to own the hidden treasure in their town… unless they own a Real Deals Franchise.
– Brandi Williamson, Owner, Medford, OR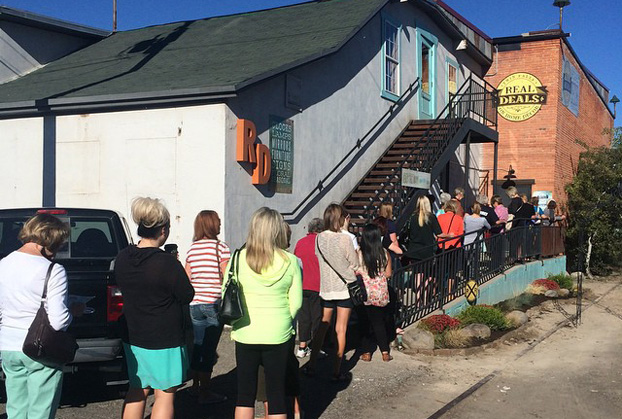 Real Deals' shoppes now offer the latest women's and teen's fashions with RD Boutique! Our "RD Fashion Expert" training and turn-key ordering & implementation make it possible for any owner to have a boutique that's the talk of town!
Is a Real Deals Franchise Right for You?
You've dreamt of starting your own boutique or owning your own shoppe, but you've never pulled the trigger because you didn't know where to start.  NOW YOU DO! The Real Deals franchise system has everything you need to finally make your dream of owning your own home décor and fashion shoppe a reality.  We help you handle the little things so you can focus on your store and your customers.  If you run the system, the system will run your business.
·      Vendor relationships
·      Vendor discounts
·      Training
·      Marketing support and tools
·      Conventions and support from fellow franchisees
·      Technical support
·      Proprietary software to assist in buying and inventory control
·      Importing opportunities
·      Ongoing training
·      Merchandising help
We are a growing franchise company moving forward with opportunities for people who want to make a change in their lives and fulfill the dream of owning your own business.  We have signed franchise agreements with emerging entrepreneurs throughout the United States and Canada and we are looking forward to talking to you.