We know the word "rustic" is popping up everywhere this day. Just look at all the Joanna Gaines, farmhouse, refurbished look-a-likes out there! But who said you had to cough up hundreds of dollars to achieve that handcrafted, warm, homey look we all know and love? Not us for sure!
At Real Deals on Home Décor, we look for the trendiest home décor out there at the best prices. We know that with a little elbow grease and a few items from our Shoppes, you'll be able to add those rustic accents to your home that you've always craved, without breaking the bank.
Plaster Painted Furniture
Have an old piece of furniture that's just taking up space? Slap a coat of Plaster Paint on it and viola! From drab to fab!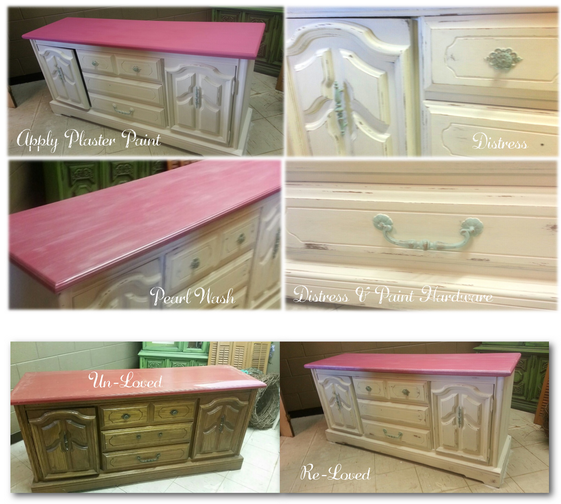 Tutorial and picture: theplasterpaintco.com 
Ladder Towel Rack
Simple as can be. Use an old ladder (or build your own) and hang spare towels over the rungs. Now that's an easy DIY!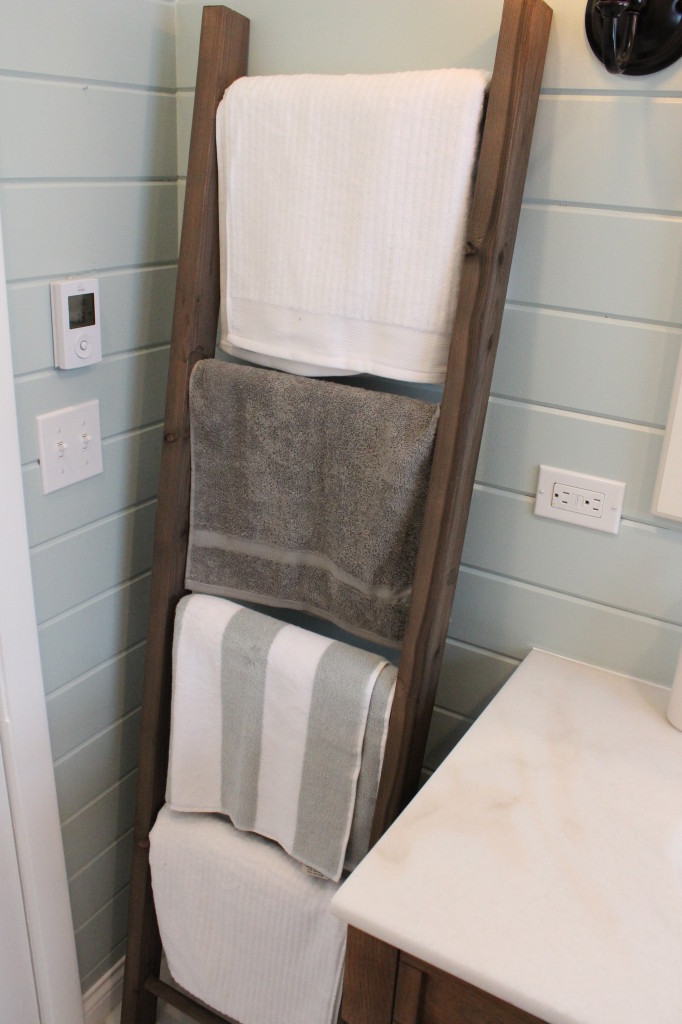 Tutorial and picture: 12oaksblog.com

Charming Vignettes
 Whether you tie together some of your favorite old keepsakes or choose a few adorable knickknacks from our own collection, you can piece together a perfect vignette for a coffee table or bookshelf.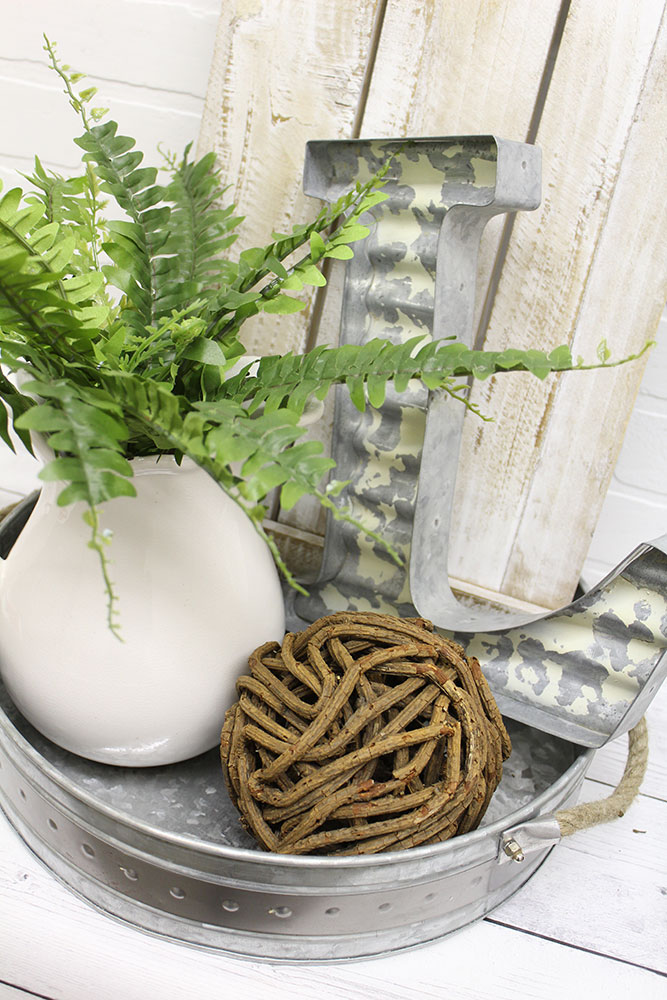 Wood Plank Wall
For the more gregarious DIYers, try finding the perfect space for a wood plank accent wall. Just a hint of wood in an otherwise modern atmosphere adds that coveted, handcrafted look.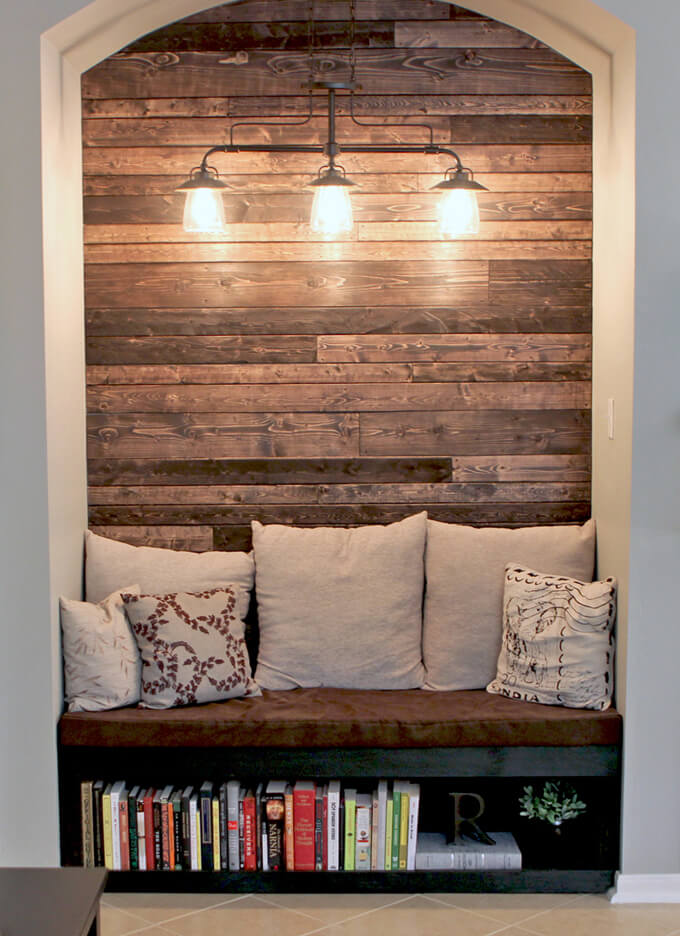 Tutorial and picture: studiograyhouse.com
Stacked Storage
Grab a few salvaged steamer trunks (can't find any? We have plenty—mold free too!) and stack them for a creative storage solution!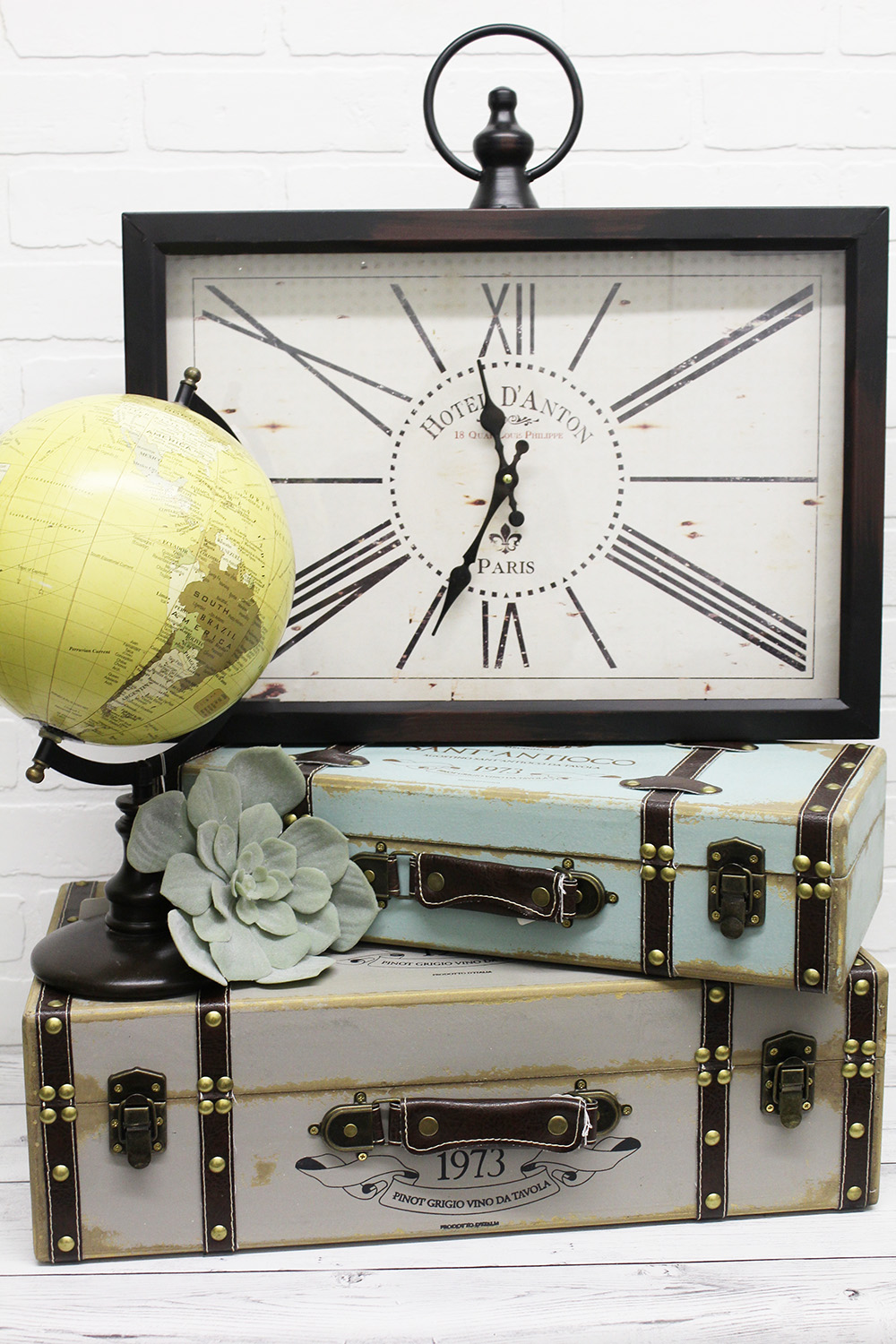 Mason Jars, Mason Jars, Mason Jars!
Mason jars. Everywhere. What says homemade/rustic more than mason jars? Painted or clear, these timeless containers are perfect for dry goods, utensil holders, planters and anything in-between!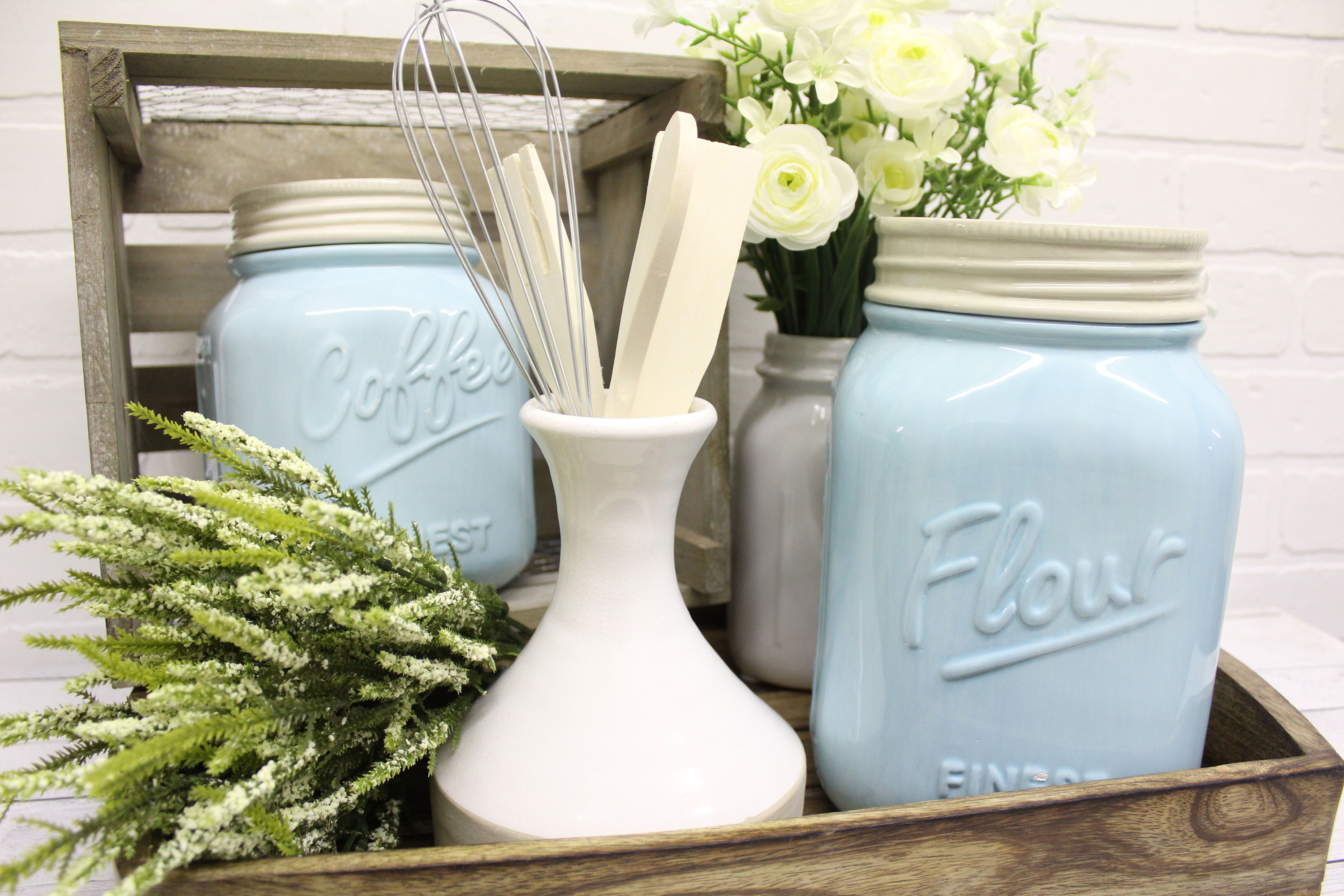 Wooden Jewelry Displays
Pick up a few of our favorite knobs and attach them to a piece of stained or unstained wood. Hang up and you've got your very own unique and personalize jewelry display!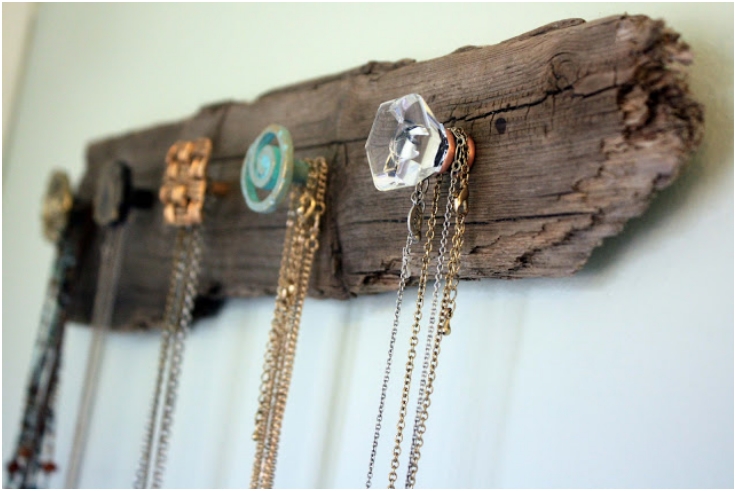 Tutorial and picture: visiblymoved.blogspot.com

Galvanized Gardens
Find some old steel pots and jars (or some from our pile! We won't mind!) and plant some of your favorite flowers. Fresh and stylish!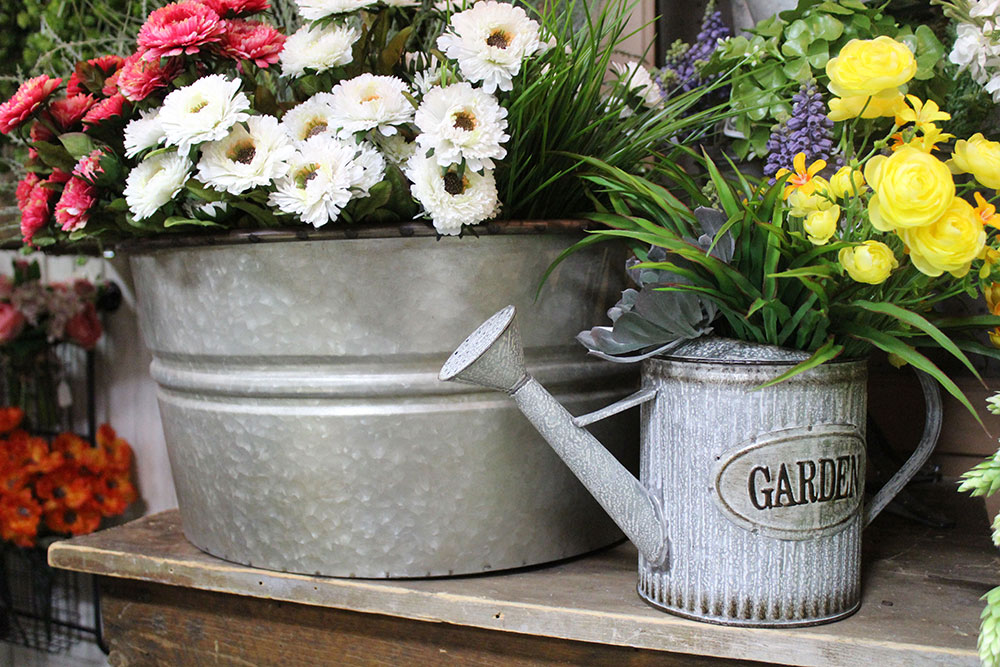 Corbel Accents
What's a corbel you say? Why, it's that unique little wall support that you affix in the upper corner of your door frame. Pick up one of our cast iron beauties or try your hand at making your own!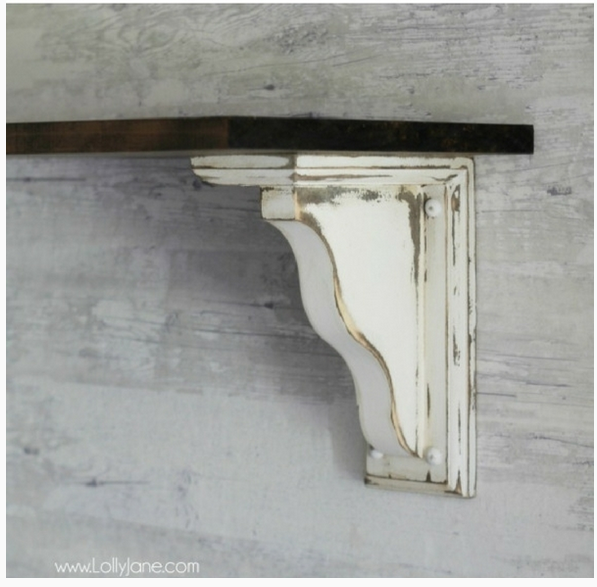 Tutorial and picture: lollyjane.com
Farmhouse Wreath
Try your hand at making your very own farmhouse-inspired wreath from our abundant inventory of faux floral and greens. Hops, ivy, sunflowers, boxwood and so much more!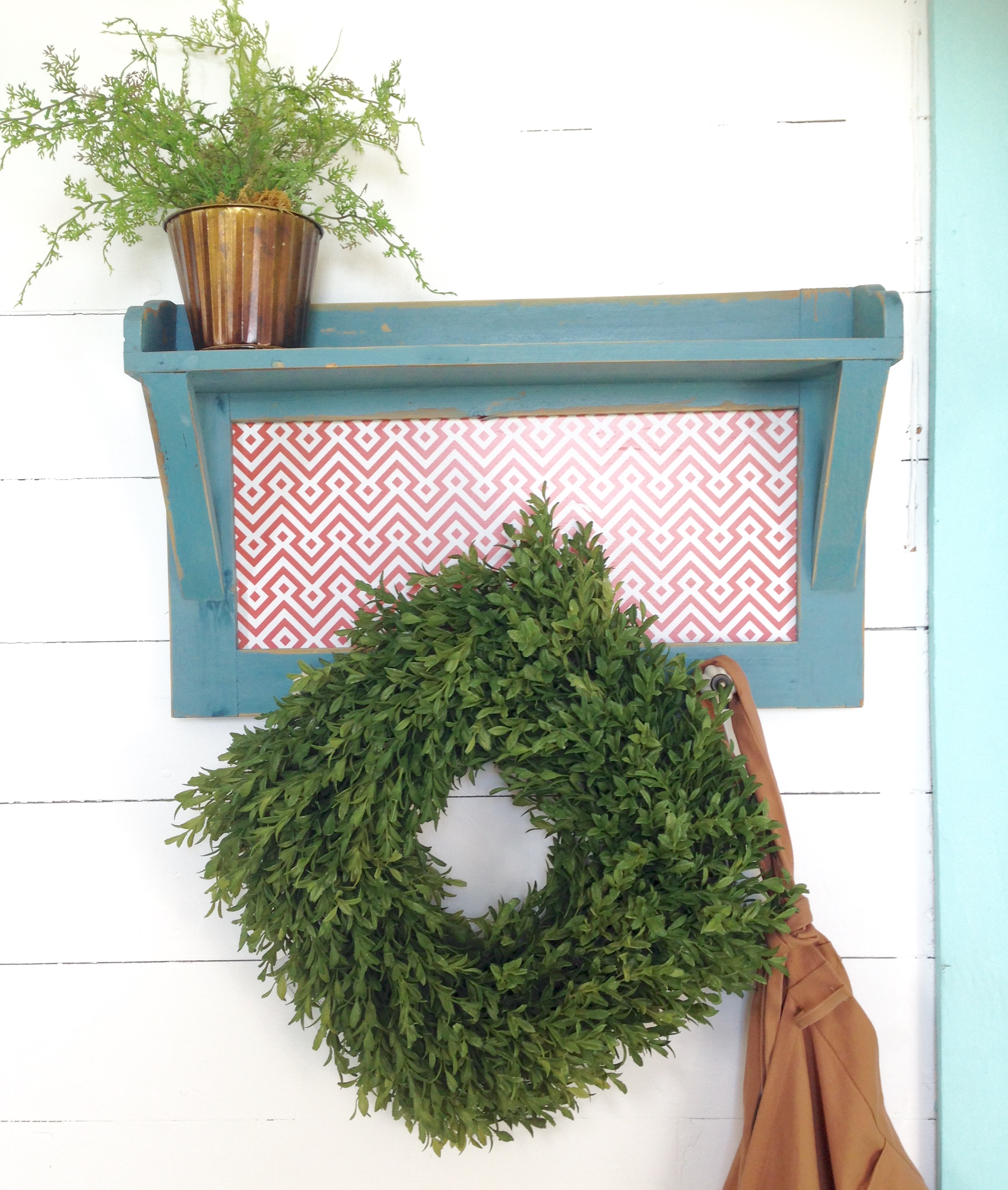 Which of these DIY projects will you try? Show us your favorite rustic DIYs on Facebook and Instagram! We can't wait to see how you've added some handcrafted flare to your abode!