From our humble beginnings inside an old creamery in Twin Falls, Idaho, to today, with more than 65 shoppes across North America, Real Deals on Home Décor has always been an award-winning store. We've been ranked in national listings (such as Entrepreneur's Franchise 500) and in local newspapers (have a local Real Deals on Home Décor? You can bet we made the Best of List!) We've been on TV and on the radio, in magazines and on the web. With so many wonderful franchisees working with us, it's no small wonder that we're shining across the board.
Just this year, for example, nearly all of our stores have some annual awards under their belts. Real Deals in Home Décor in Redding, CA was awarded Business of the Year by Viva Downtown, a unique award given to businesses that enliven and economically encourage the Redding downtown area. In Pueblo, CO, Real Deals received Best Home Décor at Best of Pueblo, beating out several larger stores. The Real Deals in Longview, WA proudly boasted 3rd in Best Vintage store (pretty impressive for a store that doesn't even sell "real" vintage items!)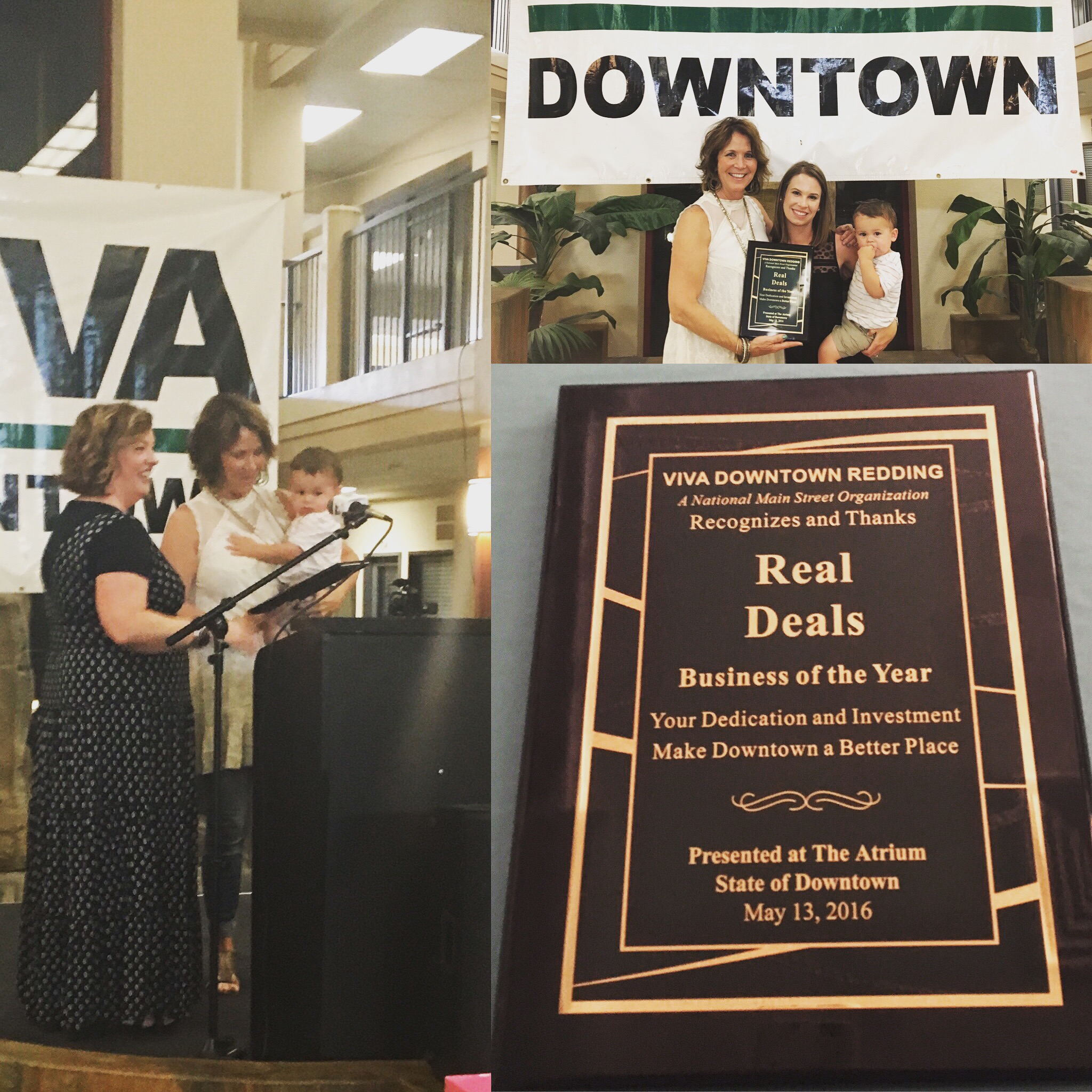 This is just a smattering of all our wonderful franchisee awards. In previous years, Real Deals on Home Décor has won even more awards! From best Interior Design Shop to #1 Gift Shop, our Real Deals shoppes have towed the line on what it means to bring the very best to our customers. Read more about our fantastic franchisees and check out your local Real Deals to find fabulous home décor at fabulous prices! And, of course, meet some fabulous shoppe owners!
Rave about your local Real Deals shoppe owner on Facebook, Twitter or Instagram!