In our series "Take a Peek!" we're going to take you on a whirlwind tour of some of our Real Deals stores across the US and Canada. This time, we'll be visiting Cranbrook, British Columbia!
Framed by rising hills and surrounded by lakes, Cranbrook is a picturesque city located in southeast British Columbia. With recreational campsites and great hiking in any direction, Cranbrook most recognized for it's outdoor activities. However, that's not to say there's nothing noteworthy indoor activities in Crankbrook. Why, they have their very own Real Deals on Home Décor! You'll know you've found it once you find the giant birdcage out front.
For four years, Kristen Simek has proudly owned and operated Cranbrook's Real Deals, fully immersing herself in the world of home décor and apparel. "I am consumed with Real Deals!" says Kristen, "I love re-doing displays and creating just the right look in the shoppe. I love that I am NEVER bored at work!" Between setting up new displays weekly and planning the next big Girls' Night Out with other venues, Kristen doesn't seem to ever slow down.
"We were so lucky to have amazing friends and family who were willing to grind it out when we were first setting up the store," laughed Kristen, "My husband is awesome at pitching in and helping with a lot of the less glamorous aspects of the biz! My kids, especially my daughter helps out from time to time. My daughter is great at putting together super cute outfits in Boutique!"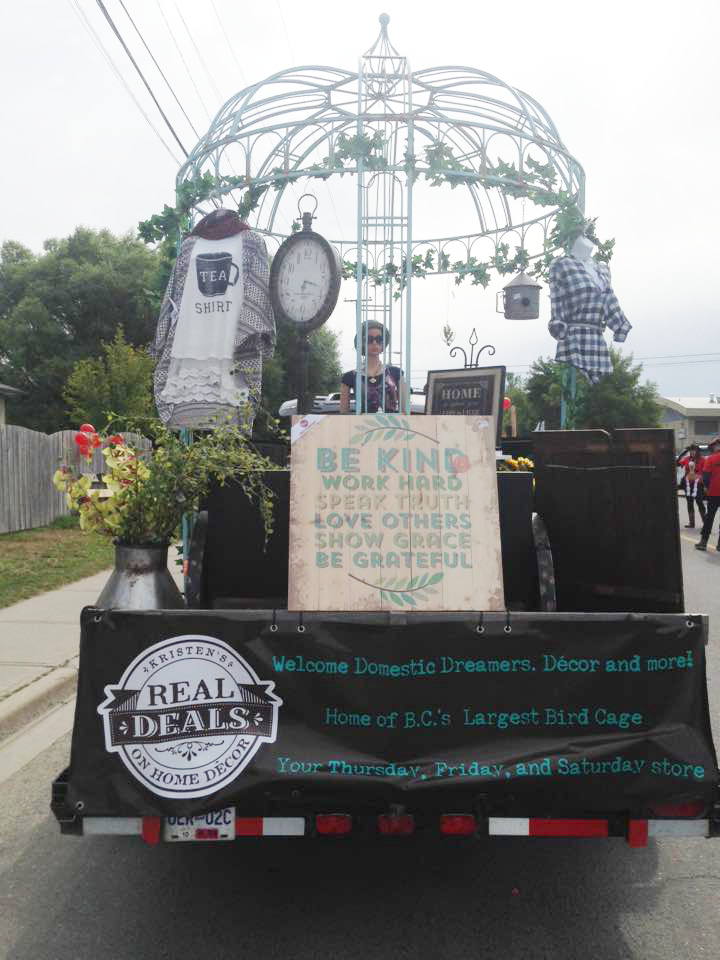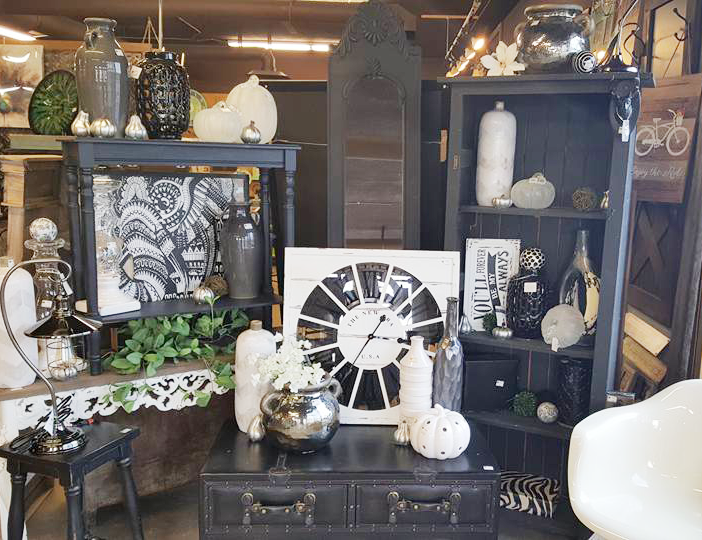 It's not all hard work though at Real Deals. Between indulging in skinny jeans and everything rustic in home décor (can you say Kootenay Crate?), there's plenty of fun to go around. There's always something new to discover in Cranbrook's Real Deals, as Kristen works hard to stay on top of trends. In fact, she does such a good job finding drool-worthy décor and apparel she's even had customers (politely) fight over product! Not to worry though they both ended up with a beautiful piece they loved!
If you live in East Kootenay's, check out the Cranbrook Real Deals store located at 300 1st Avenue South. On your next road trip check out the other fabulous Real Deals in BC, Alberta, Saksatchewan as well as all across the States.
Be sure to follow Cranbrook's Real Deals on Facebook, Instagram and Twitter and stay tuned for another peek at our Real Deals stores!