Midwesterners LOVE Real Deals! A recent road trip to visit 8 of our amazing shoppes took us from Minneapolis to Des Moines, and revealed some must-haves for local shoppers. Here's our list of Real Deals faves in America's Heartland.
Graphic Tees
Everybody loves 'em. Vintage rockers and country crooners are all the usual suspects, but the Morgan Wallen tee shirts were spot on! His concert in Des Moines was so popular, we could not even get a hotel room!
Candles
With names like Saltwater Mist, Orange Marmalade, American Pie, and yes, Smell My Nuts, you gotta know there is something for everyone. From simple mason jars with richly scented wax to sleeker vessels with a modern vibe, we saw it all. One simple glass jar was topped with a nifty wooden disk that could be used as a coaster, so fun! Every budget is satisfied with prices from $9.99 to $22.99.
Sweets & Treats
No road trip is complete without snacks. Each shoppe featured a favorite, and I think I sampled them all. This chocolate-centric survey gives high marks to Utah Truffle chocolate bars. Yum!
Seasonal Decor 
Americana is always one of the most popular themes. Star shaped blocks in patterns of red ticking stripes, blue gingham and white shiplap are perfect 4th of July decor for your indoor spaces;  prices start at $7.99. For outdoors, what says America the Beautiful more than a spinning yard stake? A red, white and blue pinwheel, of course!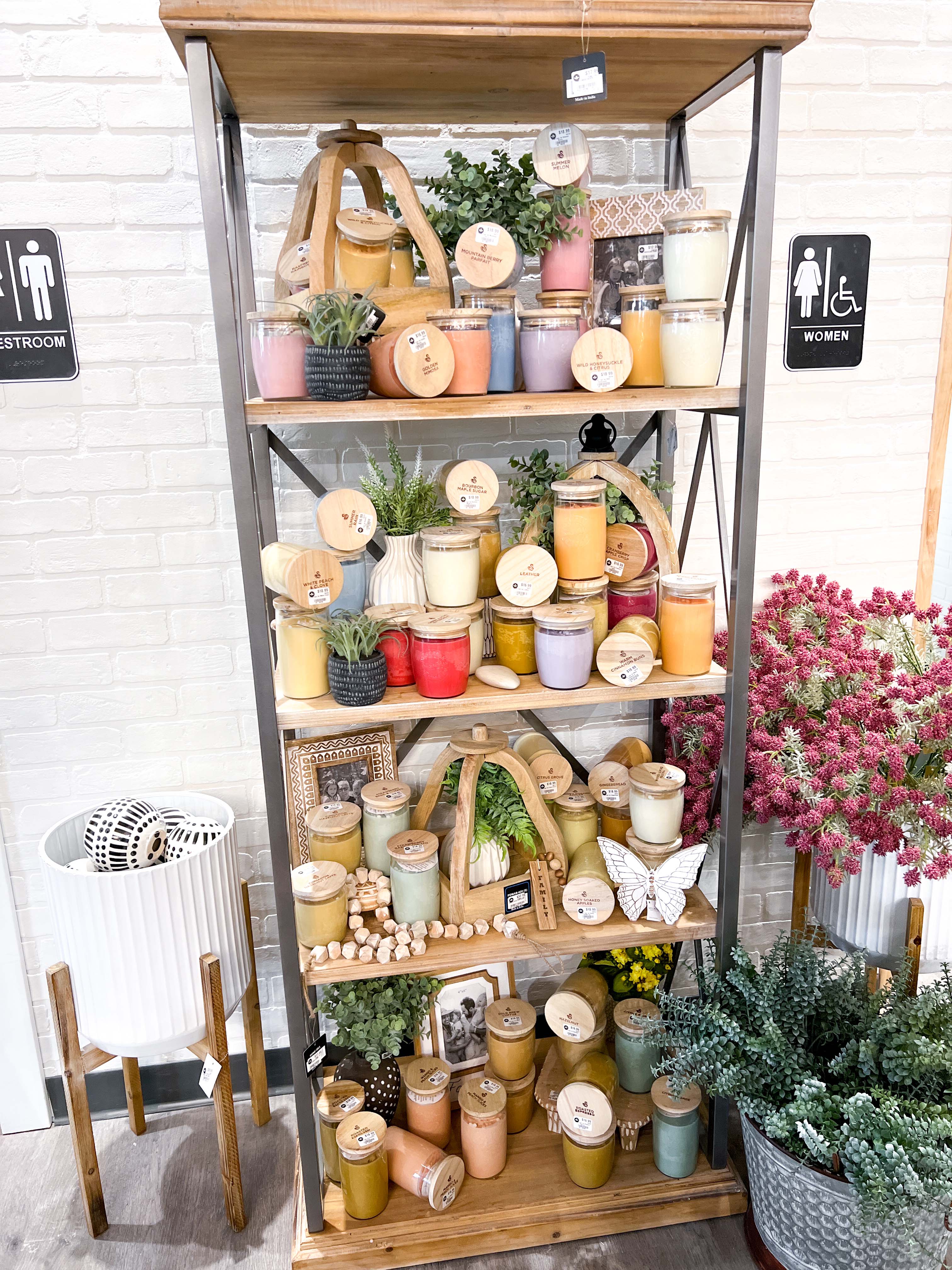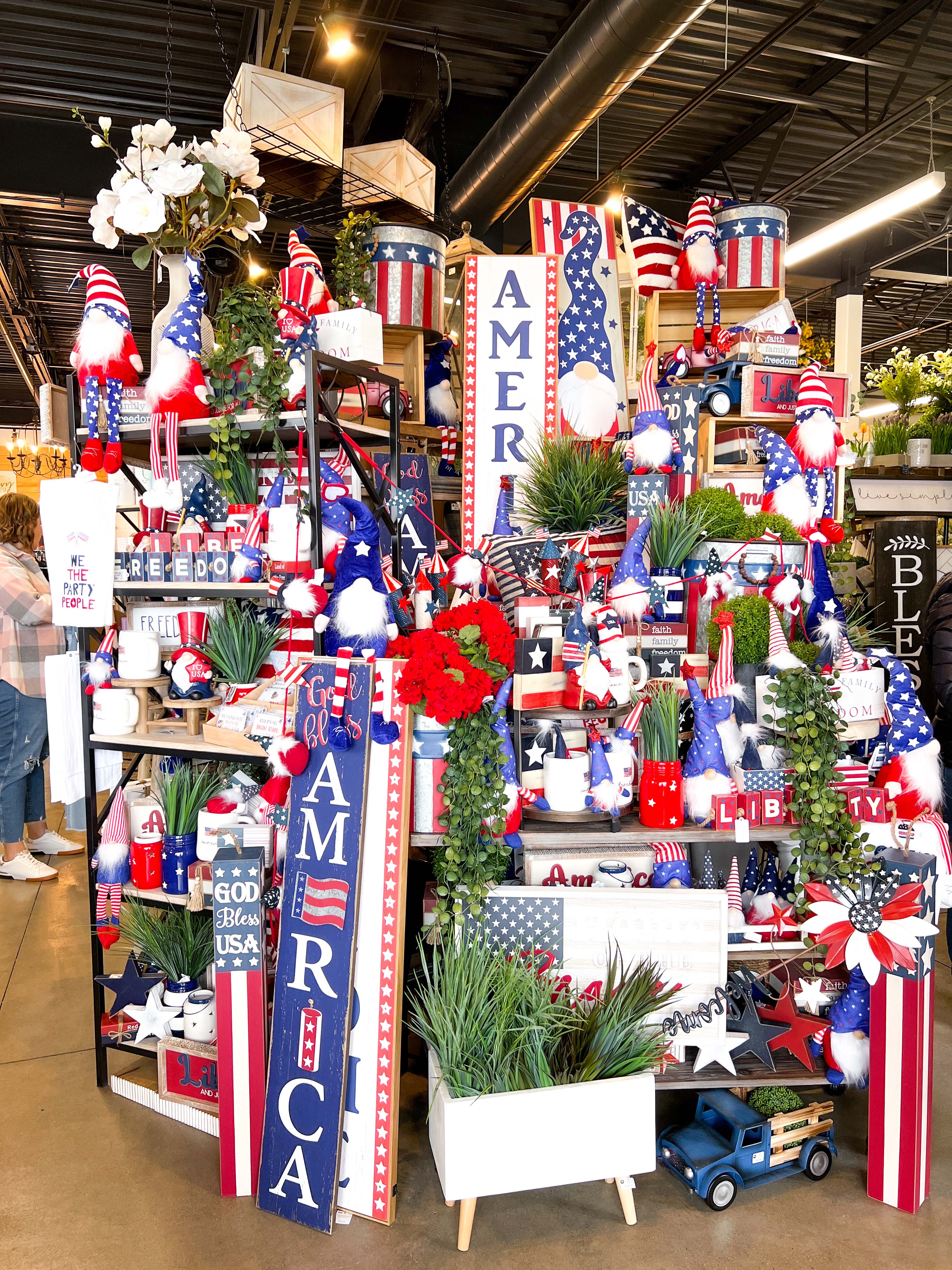 Sign, Sign, Everywhere a Sign
Funny, inspiring, or patriotic, we saw so many great ones. "You people must be exhausted from watching me do everything" is now a tiny billboard on my kitchen counter. Another favorite reads "I missed the gym this morning…that makes seven years in a row." Ouch.
Home Decor
The WOW factor really defines the shopping experience at Real Deals. Each shop expressed its own personality through over-the-top displays of furniture, art, mirrors, clocks, vases, pillows and throws. Trends we noticed included Boho, with lots of natural textures. Modern Farmhouse kitchens featured popular black and white, softened with wood grain accessories, cutting boards and tiered trays. Cottagecore is a modern take on the shabby chic trend, highlighting florals and nostalgic themes. The shoppable back rooms were packed with decorative accessories to make any of your domestic dreams come true!
Floral and Greenery
This Real Deals signature category did not disappoint. Though Minnesota showed us a last glimpse of winter, and Iowa was gray and cool, every day felt like Spring inside our Real Deals Shoppes. Faux florals and lush greenery offered a warm welcome and complemented the budget friendly home decor.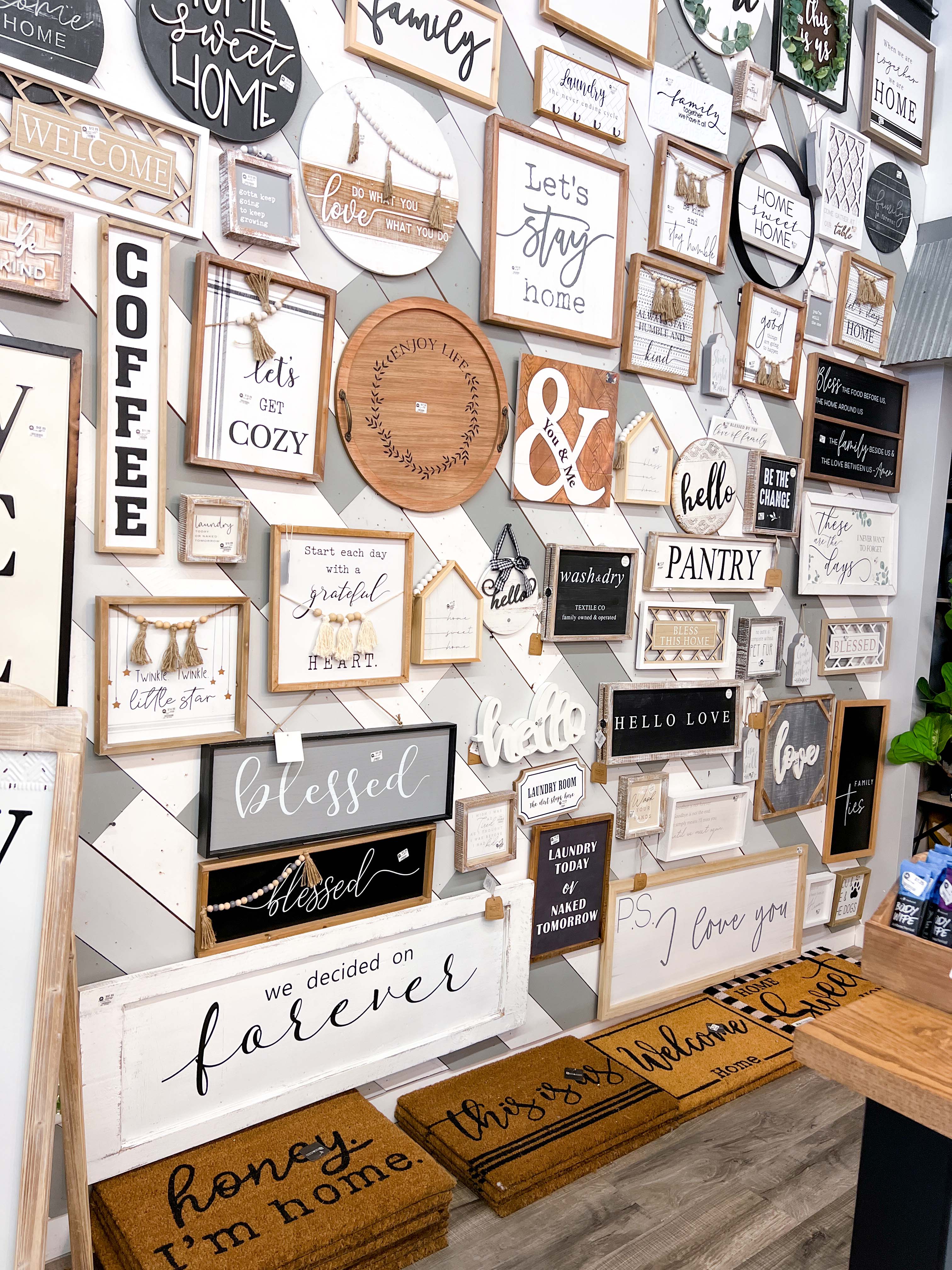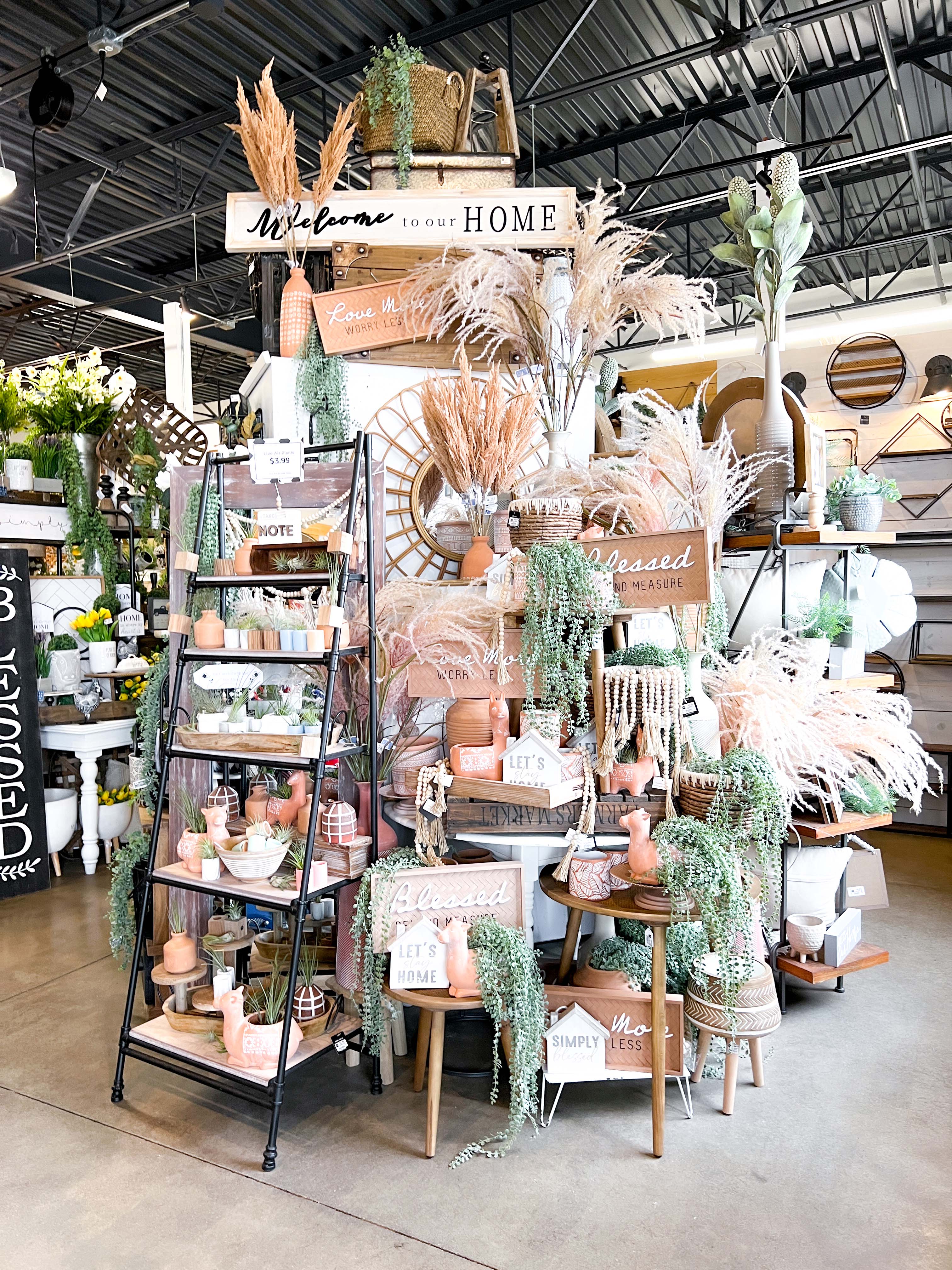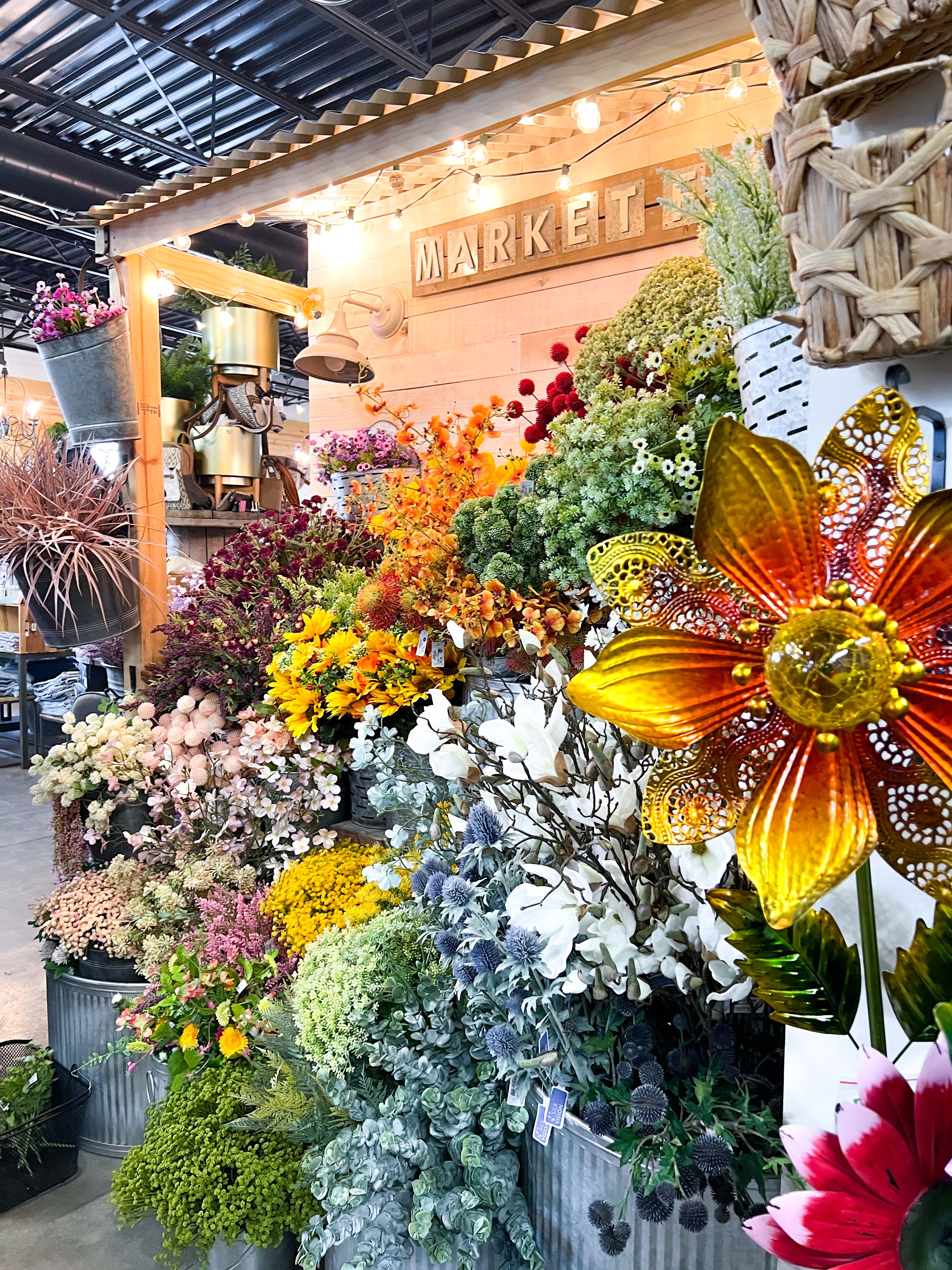 Denim
Skinny jeans, move over. The 90's called and they're comin for ya! Straight leg, bootcut, flare, and boyfriend styles need a spot in your denim rotation. We loved seeing all the options in well stocked RD boutiques, with great fitting denim starting at just $29.99.
Dresses
One and done! Putting on a dress is the easiest fashion decision ever, and Spring brings so many dress-worthy celebrations. Thankfully, Mother's Day, graduations, vacations and weddings are filling up our calendars again. Make sure your mini, midi or maxi is ready to wear!
Trendy Tops
Call it a "date night top" or trendy top. When denim can go anywhere, it's what's on top that matters. Cute tees, sweaters, and blouses are the staples of our wardrobes. In our stores, we saw unique prints, creamy neutrals, pretty aquas and colors of the desert. Details included ruffles, raw edges, and comfy gauze fabric we can't wait to wear this summer.
Customer Service
Our most favorite thing of all. It's truly a party every day at Real Deals. Each owner/retail therapist welcomed customers as friends and offered service not found at typical decor stores. We can't wait to go back!